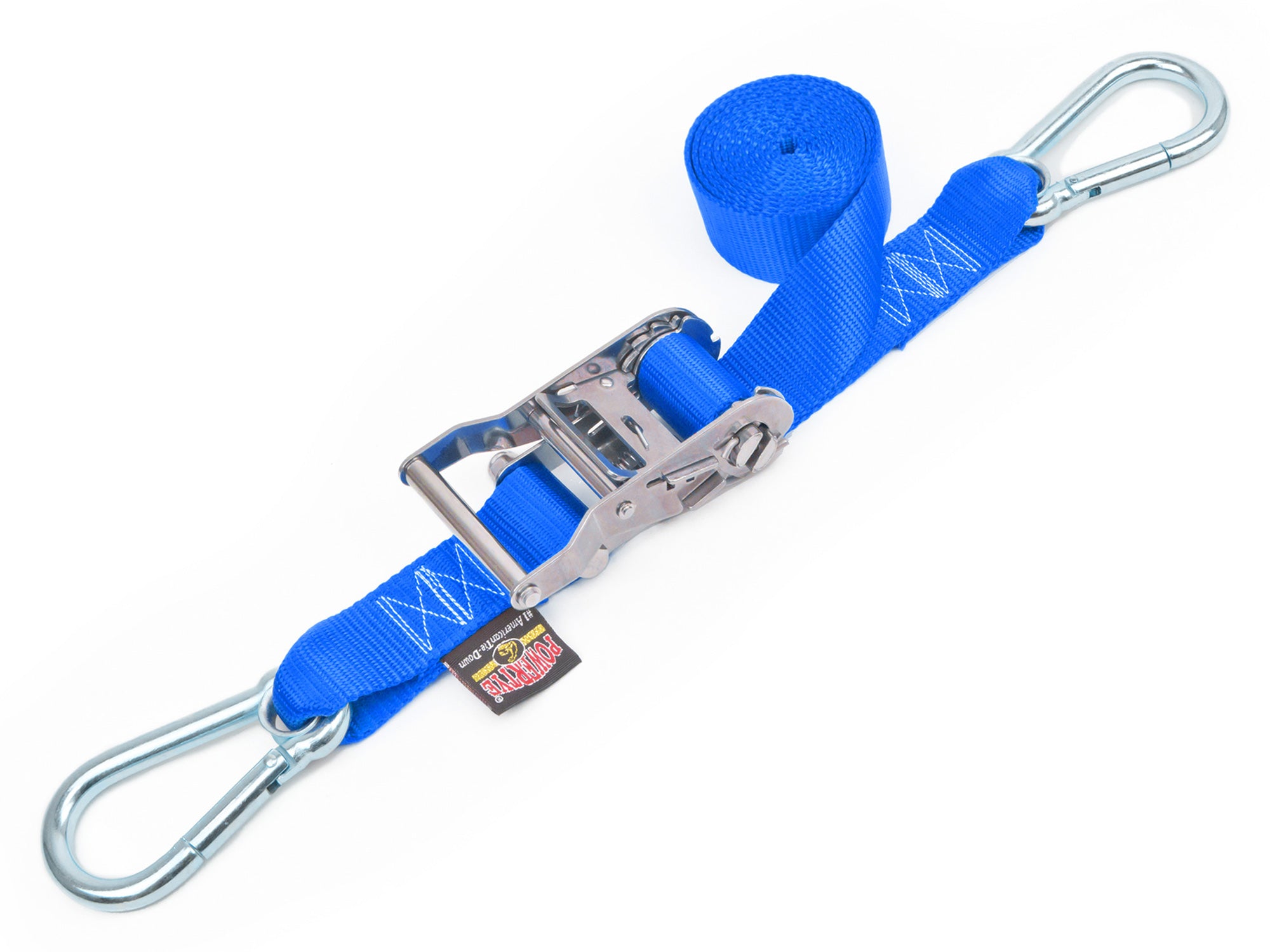 1.5 inch STAINLESS STEEL RATCHETS
1.5 inch stainless steel ratchets for marine use.
Designed for use in harsh marine environments, these STAINLESS Ratchet Tie-Downs come in multiple sizes and configurations. Our Standard Stainless Ratchets are available with Standard Zinc-Plated or STAINLESS STEEL Carabiner Hooks. The rust-resistant Ratchets are constructed with high-grade Stainless Steel for maximum durability and corrosion resistance. 1.5 inch Stainless Ratchets Great for boats, transoms, kayaks, jet skis, other watercraft, or wherever you need to secure cargo near harsh marine environments.