*SPECIAL* 1in x 12in SOFT-TYES, ORANGE (pair)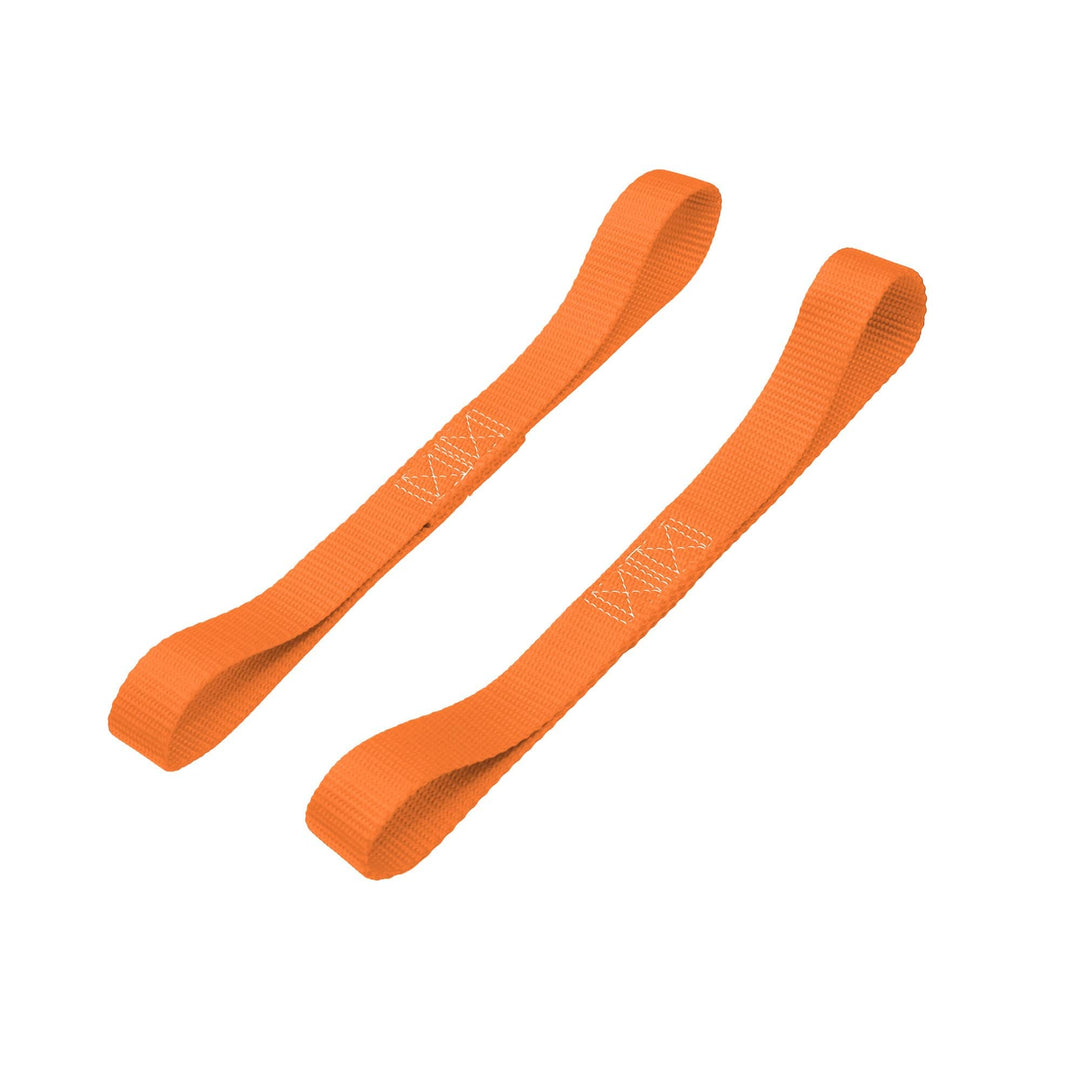 Part# CL-42129
Regular price
$5.95
Sale price
$4.00
/ pair
Save $1.95
/
---
* PRODUCTION OVERRUN SPECIAL *
ORANGE 12 inch Soft-Tyes ON SALE!

These 1 inch Soft-Tye Straps come in a shorter 12 inch length with loops on each end. Sold in Pairs. Sale price available while supplies last.

---
PowerTye Soft-Tyes are extension straps designed to work with your existing PowerTye Ratchet or Cam Buckle straps. Soft-Tyes are great for Pro-Bars or other areas where hooks won't fit. They keep hooks away from your vehicle, protecting paint and chrome surfaces.

These shorter-length 12 inch Soft-Tyes are ideal for looping around handlebars or areas where you have less space. Soft-Tyes can be looped and cinched through themselves to create a secure strap that stays in place, or both ends can be looped through tie-down hook for a shorter setup. Sewn in the middle with double-security stitching.

This special production overrun available in Orange only.
SPECS
OVERVIEW
| | |
| --- | --- |
| STRAP WIDTH | 1 in |
| LENGTH | 12 in |
| AVAILABLE COLORS | Orange |
| PACK-SIZE | Pair |
DETAILS
MAX USABLE LENGTH

10 in (cinched through one loop)

STRAP DETAILS

• 4 in Loop (each end)
• Double Security Stitching (middle of strap)

WORKING LOAD LIMIT
800 lb
BREAKING STRENGTH
2400 lb